Hack Healthcare 2022
The first major hackathon focused on accelerating change in the Slovak healthcare system took place in Bratislava, 23. – 25.9.2022. Hack Healthcare Slovakia brought together students, experts, innovators, and healthcare professionals, who were trying to find solutions for 3 challenges to improve patients' lives faster. Hack Healthcare stimulates creativity and collaboration to unlock the promise of digital technologies in healthcare. Hackathon creates community, that connects diverse teams work with experts from healthcare and tech industries​.
What did we achieve in 2022?
What challenges were teams solving?
CHALLENGE 1: MANAGING AND AVOIDING DRUG SUPPLY SHORTAGE
Challenge owner: Ministry of Health
CHALLENGE 1 WINNER: We Will Sea
We Will Sea helped with the structure of data for greater data analysis to develop more precise prediction and management of drug supply, to avoid drug supply shortage in Slovakia.
CHALLENGE 2: EFFECTIVE REMOTE MONITORING AND DISEASE MANAGEMENT THROUGH PATIENT' FEEDBACK
Challenge owner: ROCHE
CHALLENGE 2 WINNER: Mild Blue
2nd challenge winner team worked on a motivational and scalable platform for patients. The platform is primarily focused on effective monitoring patients' journey and managing their feedback.
CHALLENGE 3: OVERLOAD OF GENERAL PRACTISIONERS FOR CHILDREN AND ADOLESCENTS
Challenge owner: Society of Slovak Pediatricians
CHALLENGE 3 WINNER: HIWFFF
The team improved the portal for pediatricians with a focus on user experience and content. The solution also offers a marketing strategy and sustainable business strategy covering the operations aspect.
What our participants and partners say about hackathon?
"I think that this is just one of the perfect solutions how we can combine the pleasant with the useful and how we can see the creative ideas of young people and better understand the way they see the world."

-Matúš Šesták, General Director of the Digitization and Informatics Section, MoH Slovakia
"Before the hackathon, I had not known that no one in this country wanted to take responsibility and action to support pediatricians."

-Tomáš, Hack Healthcare participant
"We believe that together through public and private collaboration, innovation and cocreation with stakeholders, we can make a positive difference towards achieving better health and healthcare for people and societies like Slovakia."

-Daren Wilson, General Manager, ROCHE Slovakia
"Great job! I hope there are more events like this in the future!"

-Oliver, Hack Healthcare participant
"I feel inspired after attending the final day of the Hack Healthcare SK. It is not just the ideas and the talent but the energy and passion from many individuals, public stakeholders from the Ministry of Health and companies that come together to mentor and support teams to solve some of the most pressing issues in Healthcare in Slovakia. "

-Marcelo Pascual Morables, Managing Director, MSD
Want to see Hack Healthcare hackathon in a nutshell?
Gallery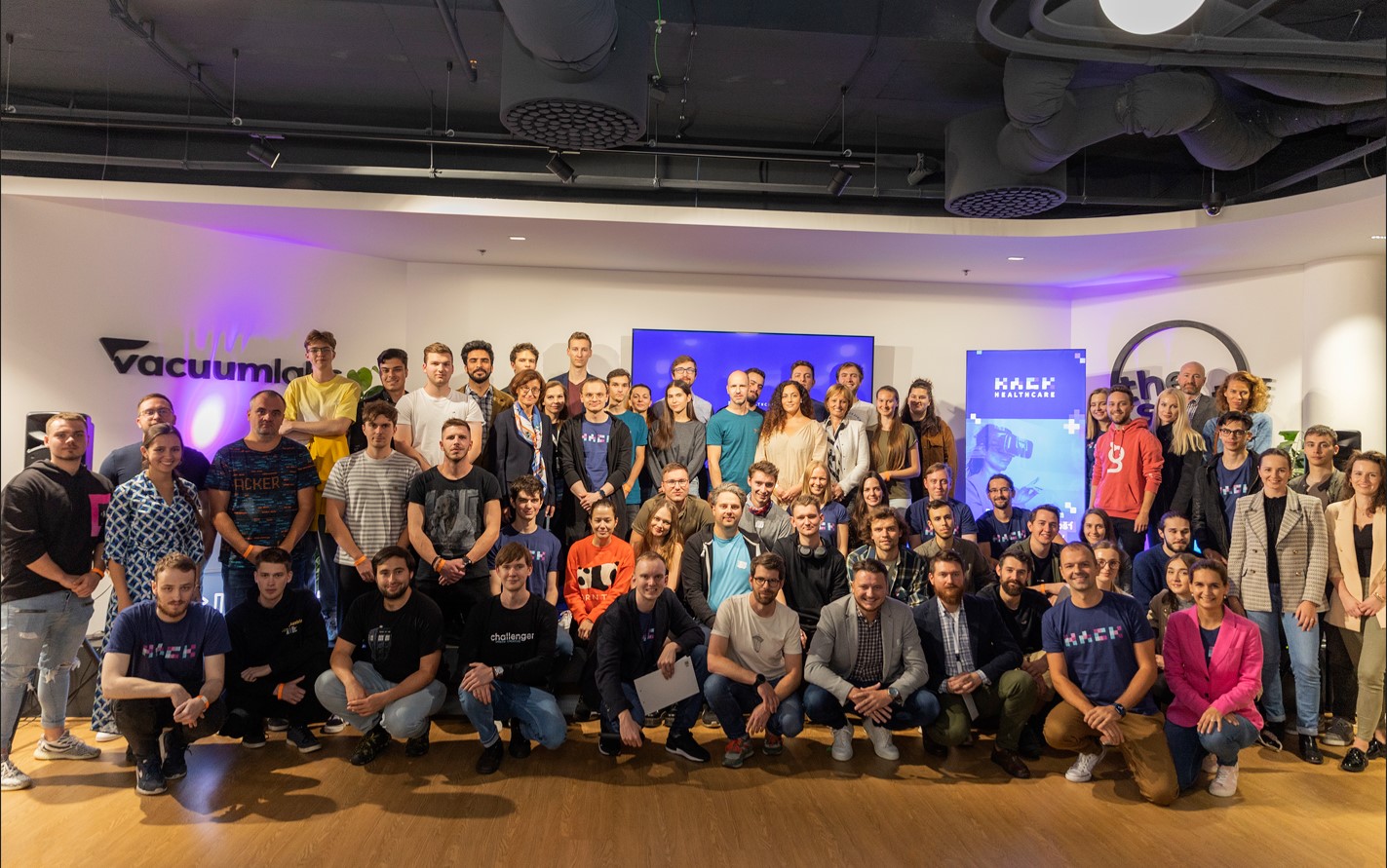 HACK HEALTHCARE 2023
Hack Healthcare 2023 is coming soon! We are working on the second edition, tackling a new set of challenges and bringing together even more participants and partners. Stay tuned and follow us for more information on social media. Talk to us, and explore your options at Hack Healthcare 2023.
Partners